• Auto-Tax Code and other Notice Updates: P6 and P9 tax code and other notices, such as SL1 and NINO, will be automatically updated by the software. You can also make global tax code updates at the beginning of the tax year.

• Data Exports for Back-Up and Reports: The System has a very efficient database management system holding all the pay data for up to 3 years, however, you can export key data in CSV files. The exported data can be viewed in an Excel file as a Report and saved for backup purposes.

• Rich Dashboard Experience: The package has a rich dashboard interface encapsulated with commonly used functionality helping you to manage your tasks effectively. The dashboard indicates if the job is complete or incomplete.

• Employee Payroll Accounts: You can grant your employees access to their own individual Internet accounts where they can view / print their own current and past payslips (up to 3 years), and P11Ds at any time, and update their own personal details.

• RTI E-Returns: The RTI e-returns such as FPS, EPS, NVR and EYU are processed with in few clicks in seconds. The relevant RTI forms to be e-filed will be automatically compiled ready for you to view, approve and e-file to HMRC.

• Compatible with Accounting Packages:The Nominal Accounting Data export can be exported to Sage by default. However, the export setting can be changed to suit any other Accounting package you use.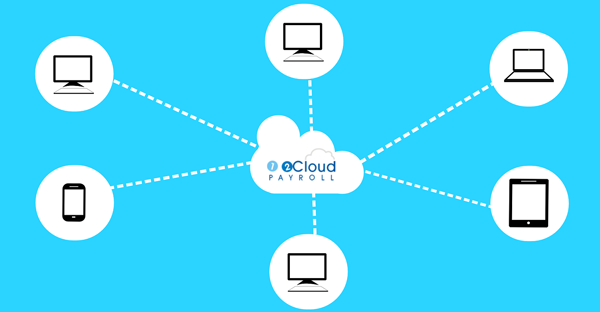 BACS (Bankers' Automated Clearing Services)
* multiple Bank Accounts for employees allowed
* supports BACS Standard 18 format
* supports major BACS providers as standard

Technology and Compatibility
* fully compliant with Open Standard for maximum compatibility and platform independence
* compatible with your current system as well as your future updates
* programming: written in Java Language for maximum compatibility
* platforms supported: Linux, Windows and Sun Solaris.
* databases supported: Oracle, IBM DB2, Postgres, Sybase and others
* application servers supported: WebSphere, WebLogic, Tomcat, JBoss and others
* browsers supported: FireFox 1.0+, Internet Explorer 6.0+ and other leading browsers
* security: adopted leading 128 bit SSL Certificate Technology and other security systems
* all HMRC Schema are validated by latest Open Standard Apache technology
* all XML fully in compliance with the W3C (World Wide Web Consortium) Open Standard
* works with HR XML, Timecard Open Standard

Holiday/Absence Administration
* supports advanced holiday calculations
* supports normal holiday calculations
* auto accumulated holiday entitlements
* provides other absence admin and payments

Deductions
* auto deduction and admin of Student Loans
* various AEO deductions, including CSA, etc
* provides for Payroll Giving deductions and admin

Payslips
* View/Print current payslips or previous payslips from anywhere over the Internet using a secure SSL Tunnel, for up to 3 years
* SMS payslips available
* fax payslips available

Data Checks
* inbuilt with HMRC data compliance checks
* data checks fully comply with the HMRC's Quality Standard

Green and Environmentally Friendly
* cuts down on printing of payslips and others
* Administrator and others can view various reports online, saving duplicated printing.
* saves on postage and envelopes

Free Online Help and Support
* free online Flash Training and Template training provided
* FAQs provided for all processes
* pop up help buttons provided throughout.

Instant Updates
* tax regime changes instantly updated on our software
* links to respective HMRC tax sections for info on the latest HMRC tax and regulatory updates

Others
* fully HMRC compliant payroll audit reports provided
* cost to employer reports: various costing reports provided
* data entry reports: branch office data entry status reports provided
* end of year reports: you may view and print any end of year data and P60 instantly over the net for the past 3 years.
* other reports: payment status, absentee reports, etc, provided
* additional user support: set your auditor as an additional user to view and audit the payroll
* pay data checking: allows you to set limits on allowed variations in payments
* P11D software: bonus, expense and benefit package included
* CIS software included
* Net to Gross payment option available